The management team of GenUs BioSystems has more than 50 years of combined experience in genomics applications.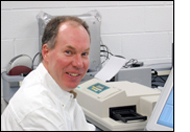 Scott R. Magnuson, Ph.D., President & Founder
Dr. Magnuson's most recent position was Senior Applications Consultant for the CodeLink bioarray product line at Amersham Biosciences, now GE Healthcare. Prior to that he was Head of Gene Expression Genomics and Bioinformatics at Motorola Life Sciences, where he applied his almost 20 years of experience and knowledge as one of the lead developers of the CodeLink Bioarray technology. He was a member of the Senior Scientific Staff at Abbott Laboratories for 10 years, investigating cancer, cardiovascular disease, and genomics for drug discovery programs.

Dr. Magnuson received his Ph.D. in Biological Chemistry in 1989 from the University of Illinois at Chicago, and his B.A., with a double major in Biology and Chemistry, from Millikin University, Decatur, Illinois in 1978.

Michael T. Falduto, Ph.D., Chief Technology Officer & Co-founder
Dr. Falduto was a Senior Scientist at Abbott Laboratories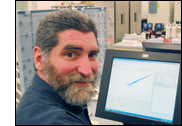 for nine years in the Diagnostics division and the Pharmaceutical Drug Discovery division. He used genomics and gene-based assays to search for new molecular targets for cancer therapeutics and did research in the molecular biology of Alzheimer's disease, neurodegeneration, and immunology. Dr. Falduto is the author of various research and review articles on the gene expression, biochemistry, and molecular biology of Alzheimer's disease, cancer, and muscle wasting diseases. He holds one U.S. patent on the discovery and use of a novel protease gene and protein.
Dr. Falduto earned his Ph.D. in Physiology and Biophysics from the University of Illinois at Chicago in 1991 followed by postdoctoral training in molecular biology at Northwestern University. He received his B.S. from Arizona State University in 1980.